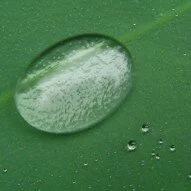 Let Rainy Season Begin
Tis not the season to be jolly. It is the season with which lots of rain comes tumbling down.
Tsuyu is Japanese for rainy season. The rainy season is caused by cold northerly and warm southerly air masses that collide resulting in consistently bad weather for several weeks on end.
June is known for being rainier than other months.
Those wishing to travel inside Japan should be prepared for rainy, windy elements. Bring a raincoat if you have one. Don't worry if you forget your umbrella from home. Umbrellas can be bought on almost every street corner for next to nothing. Convenient stores carry them for under ¥500. Some places sell the clear see-through umbrellas for just over a few hundred yen.
Don't forget that typhoon season has also begun. They add a bit more rain to the rainy season!