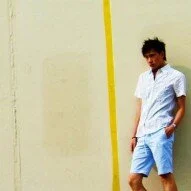 Shorts Days for Japanese Workers
The Tohoku earthquake and tsunamis caused an amazing amount of damage to the northern area of Japan. Aside from the thousand of lives taken, homes and businesses completely wiped out, Japan as a nation has dealt with the damage with exemplary success by pulling together by all means necessary.
Businesses throughout Japan have sought to help by sending supplies and workers to the effected region. People have cut power to their homes and businesses. Schools have even contributed by cutting power, turning off air conditioners and heaters, depending on temperatures outside. Likewise, businesses around Japan are turning off the A/C.
In order to help those working at companies choosing to switch off the coolers, business attire rules are being bent or changed.
Workers in Japan, depending on the companies, are being told they can come to work in shorts, Hawaiian shirts and sandals to combat the heat this summer. No more business suits, white shirts and ties! Men and women can go to work in casual attire and dress down in order to save power and do their part to help rebuild the Tohoku region of Japan.