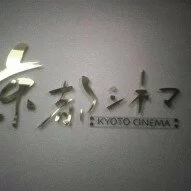 How to become a Kyoto Cinema Member
Become a Kyoto Cinema Member for only 4000 yen a year! Save 800 yen each time you buy an adult movie ticket!
With a membership, you receive 2 free tickets that you can use anytime within the one-year membership period or give them away to someone you like.
Members receive a point card and a membership card, a monthly newspaper explaining the movies along with information. However, this newspaper is in Japanese only.
From the point you become a Kyoto Cinema Member, you only have to pay 1000 yen to get into movies instead of the 1800 yen per adult ticket. This price is good any day of the week, something usually only women and children experience; women on Wednesdays and students anytime until they graduate university.
Each time you go to a movie, the cashier will stamp your point card. Each time the card is stamped 10 times, you receive a free ticket. NOTE: You must get the card stamped 10 times within your one-year membership.
The cinema has three theaters. One is larger than the other two. But all of the theaters are relatively smaller than other cinemas like Movix, Kyoto. However, the cinema shows very good quality Japanese movies and foreign films in their native languages with Japanese subtitles.
For more information about Kyoto Cinema visit their website.